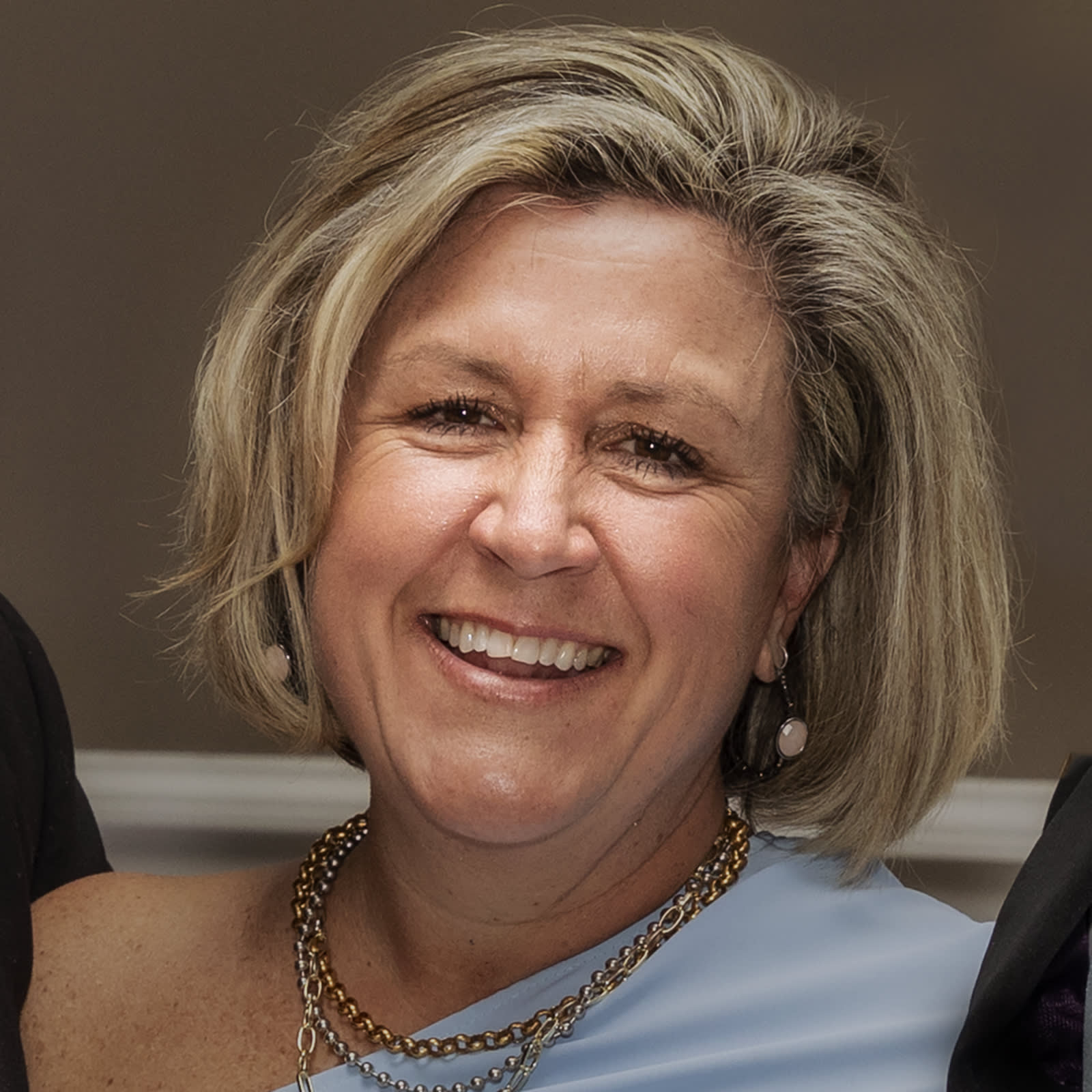 Message from Director of Alumni/Parent Relations
The definition of pride is "a feeling of deep pleasure or satisfaction derived from one's own achievements, the achievements of those with whom one is closely associated, or from qualities or possessions that are widely admired." As the year begins to draw to a close, I can't help but have great pride for Malvern Prep and all that we have accomplished as a school this year.
Thank you for your continued support of Malvern Prep; your time, talents, and treasure are what continue to make this campus a special place for so many young men to learn and grow in Truth, Unity, and Love.
It is always a great day to be a Friar!!
Director of Alumni & Parent Relations
484-595-1103
A Message from the Alumni Board President
Greetings from the Alumni Board!
I had the privilege of inducting 130 seniors from the Class of '21 into the MP Alumni Association 2 weeks ago. It gave me ample opportunity to reflect on the many transformations I've experienced in my life in the 35 years since graduation. From student, to banker, to soldier, to doctor, to husband and father of four- we've all learned to adapt to the many phases of our lifelong journey. For me, each step of the way was predicated on the experiences and confidence I gained through small successes while at Malvern Prep, both in and out of the classroom. I mentioned to the graduating Seniors that the MP Alumni experience could vary greatly, and it's up to each one of us to decide if we will be just a guy who says he graduated from Malvern, or a truly active participant in the family we refer to as the Malvern Prep Alumni Association.
As always, I thank all of you who are serving as Class Agents and volunteering in numerous ways to keep Malvern a part of your lifelong journey. I encourage you all to maintain those connections going forward, whatever your level of involvement may have been in the past.
And as we're nearing our June 30th giving deadline for the 2020-'21 fiscal year, let's reach out to our fellow brothers and set an example of participation that will make the rest of the Inter-Ac alumni pale in comparison. Proud to be a Friar! Click here to make your donation today!
Faithfully,
Lou Giangiulio, MD '86 P'21 T
President, MP Alumni Association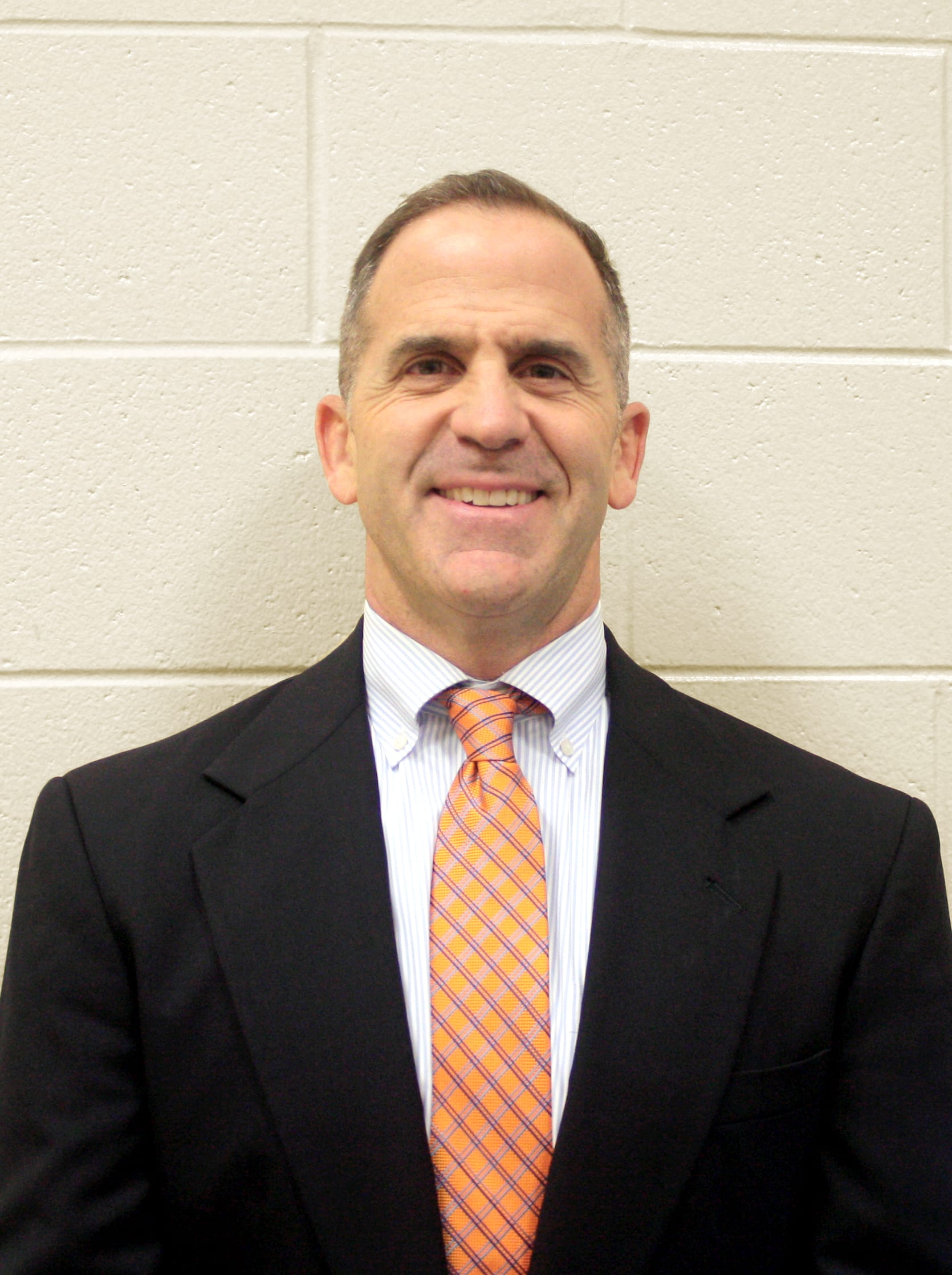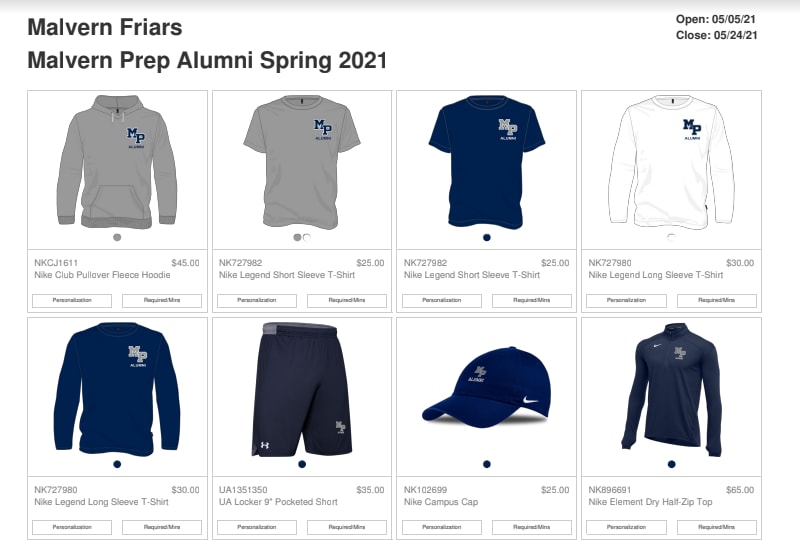 MP Alumni "Swag" Store
We are excited to offer an on-line store with MP Alumni apparel ranging from golf shirts, 1/4 zips, sweatshirts and a baseball hat, and more. There are a variety of styles in both the Nike and Under Armour lines. The apparel can be ordered on-line by clicking the link and will be shipped directly to your home.
The store will be open until June 1st.
Show your MP Alumni spirit and get your SWAG today!
Sean McCarthy '21 Earns Malvern's First Advanced Credential
Senior Sean McCarthy was presented with Malvern Prep's first-ever Advanced Credential on May 5, 2021. "An Advanced Credential is the highest form of currency we can offer a student," explains Patrick Sillup, Assistant Head of School for Academics.
The Advanced Credential at Malvern Prep allows students to use the skills they learn in the classroom, leadership they learn in activities or athletics and take that mastery of skills and leadership to solve problems and leave a lasting impact at Malvern Prep.
"I liken it [Advanced Credential] to an Athletic Hall of Fame – where a Hall of Fame athlete lives on for their athletic talents - this award recognizes the academic and social impact a student has left on our school," says Sillup.
Sean's Advanced Credit presentation was a surprise and began with the showing of this fantastic video tribute. This video is worth checking out!
Class Notes
Share your news for the Malvern Magazine! Do you have a new address, a new job, a new career accomplishment, or other good news that you would like to share with us? Submit a class note.
Class notes will appear in the upcoming Spring/Summer 2021 edition of the Malvern Magazine.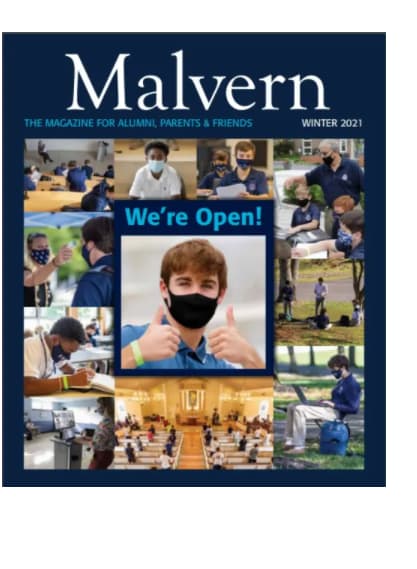 CSItizen Speaker Series
The CSItizen Speaker Series was proud to host Dr. Reggie Ho, MD on May 19, 2021 at 7:00 p.m. Dr. Reggie Ho, MD is a cardiologist at the Thomas Jefferson University Hospital. Dr. Ho played an instrumental role on the University of Notre Dame's football team as a walk-on kicker during their 1988 undefeated, national championship season.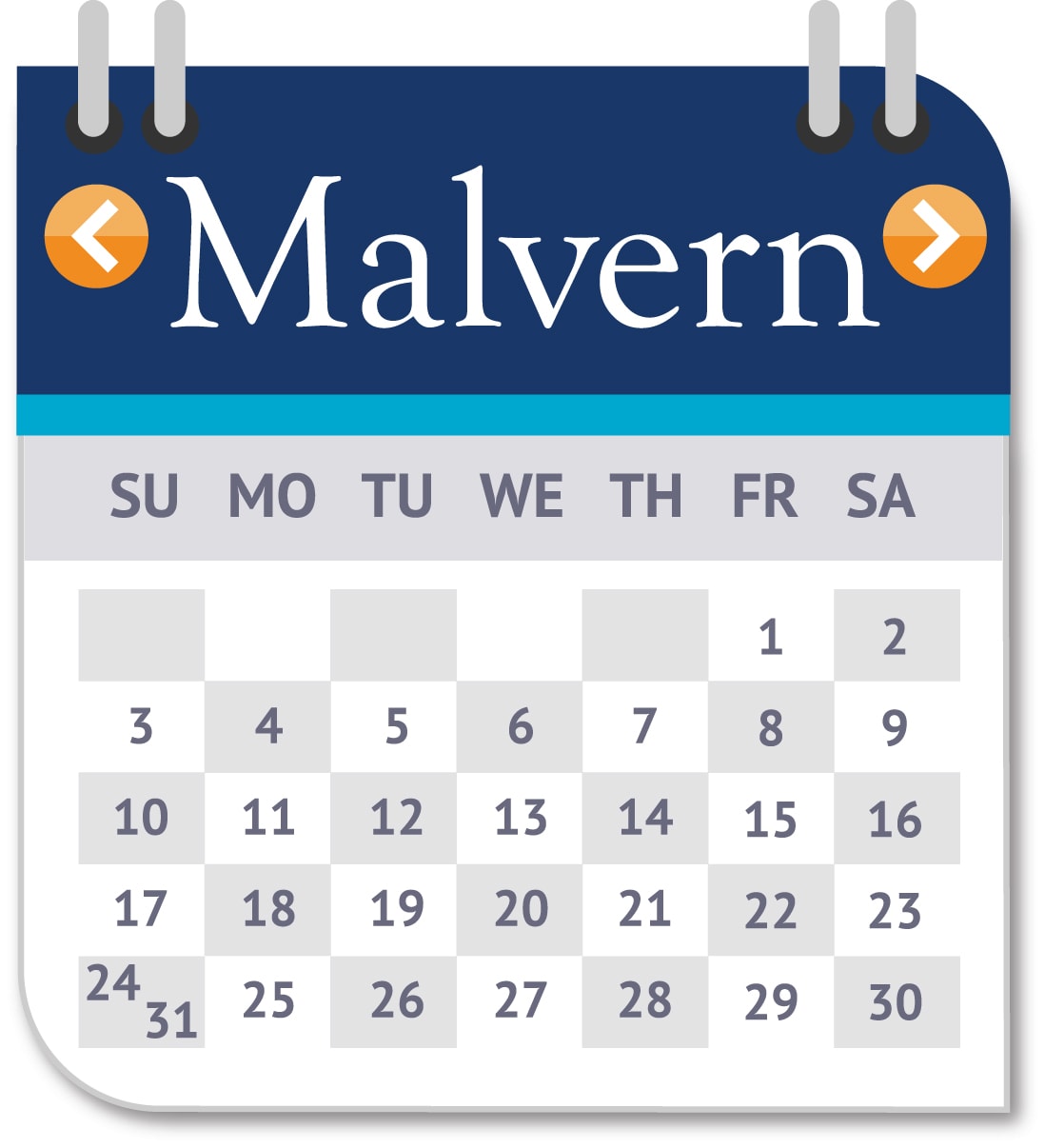 Upcoming Alumni Events
Alumni Day of Giving-June 9th
Stay tuned for ways to participate and honor your graduation year as we bid a fond farewell to the class of 2021.
16th Annual Rev. David J. Duffy Memorial Golf Invitational
June 14, 2021
Join us on Monday, June 14, 2021, at Stonewall for a great day of golf and good cheer on either the North course or Old course. Limited space is available.
Party at the Shore--July 24, 2021
Party At The Shore has always been a great Malvern summer event for parents, alumni, staff and friends to get together, socialize and reconnect in an informal setting. Come join the MP community for some food and drinks on July 24, 2021, at ICONA, Avalon, NJ! Stay tuned for registration and RSVP information. Please contact Kira Toner if you have any questions.
Alumni Golf Outing-October 5, 2021
This event will take place at Applebrook Golf Club. Please reach out to Mary Fran Frankenheimer for questions regarding Sponsorships.
Homecoming Weekend 2021
October 15th--Alumni Awards (Athletic Hall of Fame and St. Agustine Award) celebration.
October 16th--Athletic contests, reunion tent for the classes ending in "1" and "6" and Pig Roast~more details to follow in the coming months.
Class of 1996--25th Reunion. Looking for some guys who might be willing to help set up a memorable event for your class. Please reach out to Mary Fran Frankenheimer if you are interested in persuing this opportunity.
Class of 1970 and Class of 1971--50th Reunions.
Initial planning has begun for these great classes. If you are interested in learning more, please reach out to Mary Fran Frankenheimer.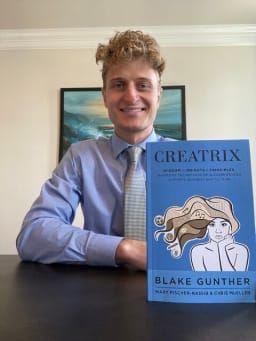 After 18 months of research and interviews, Chester Springs resident and Malvern Prep graduate Blake Gunther '12 has produced a book that shares wisdom from 38 mothers of successful people.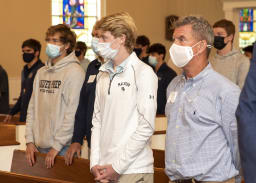 On May 5, 2021, Malvern Prep hosted its first Alumni Induction Mass for the 130 graduating seniors of the Class of 2021.
Malvern Prep Alumni Consortium
Unapologetically Ambitious: An Interview With One of Silicon Valley's First Female African American CEOs
Please join us for an interview with one of Silicon Valley's first female African American CEOs, as she recounts how she overcame the challenges she faced as a young black woman, wife, and mother, managing her personal and professional responsibilities while climbing the ranks at IBM and subsequently in her roles as CEO. Through her journey, Shellye discovered that ambition alone is not enough to achieve success. She will share the practical strategies, tools, and approaches you can employ right now, including concrete steps to most effectively:
Create your own luck,
Optimize your career,
Turn your dreams into goals,
Strengthen your strengths,
Take risks,
Register for this webinar and check out other online events here: https://alumlc.org/malvernprep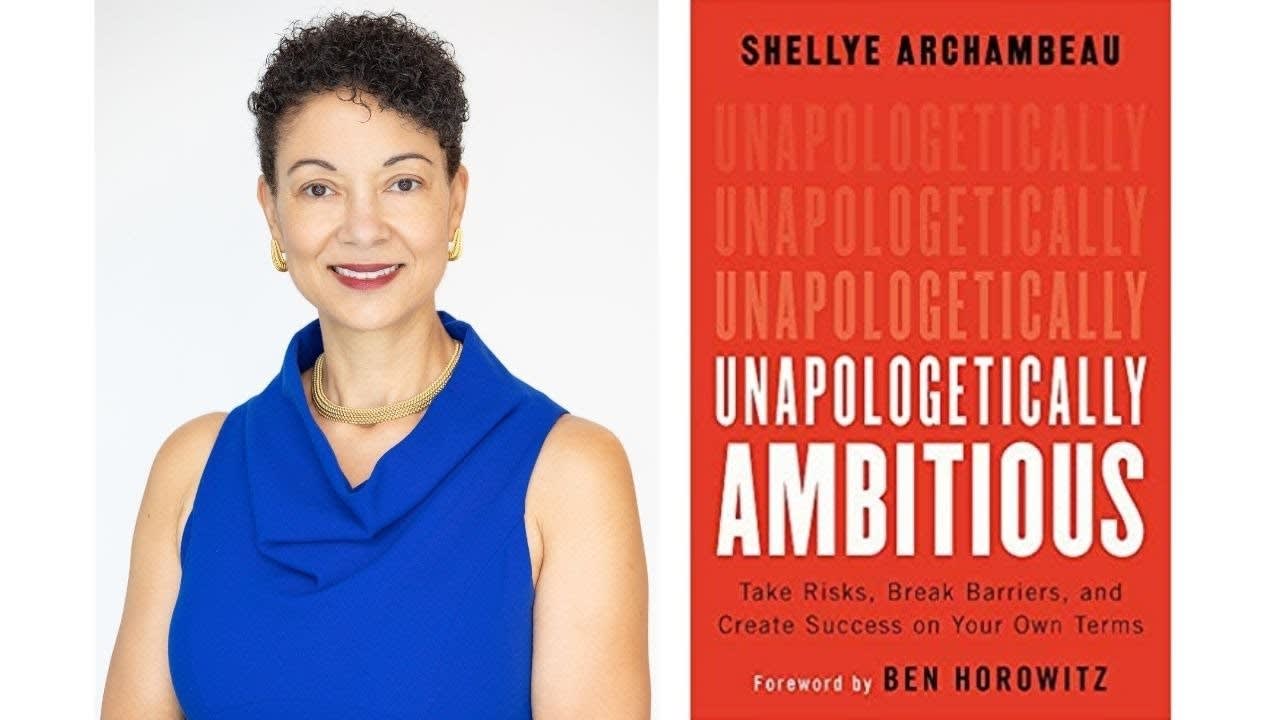 Malvern Prep Alumni Newsletter Archives
We look forward to connecting with you each month and sharing the events and news from Malvern's Campus. Past issues of the newsletter can be viewed here.